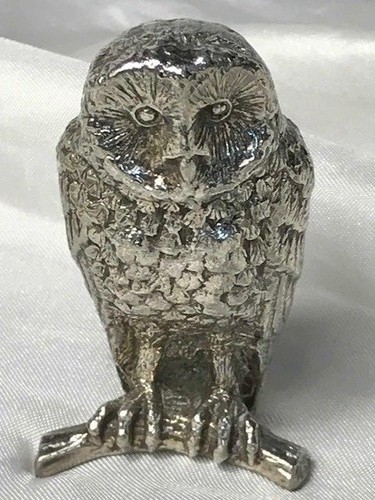 1 Vintage 20th Century Miniature Silver Plate Repousse Tawny Owl Ornament on Perch. Having exquisite repousse detail to the feathers.

Quality silver plate on heavy base brass. This would make a beautiful birthday anniversary present gift.

Beautifully handmade.

Silver Plate.

Circa early 20th century, 1930's No hallmark.

Origin unknown.

Offered in fine used condition.

International shipping is available via ebay's global shipping programme.

Viewings are welcome by appointment only for customer support please send a message thankyou.

Cash upon collection is welcome.
Dimensions in Inches & Centimetres Approx